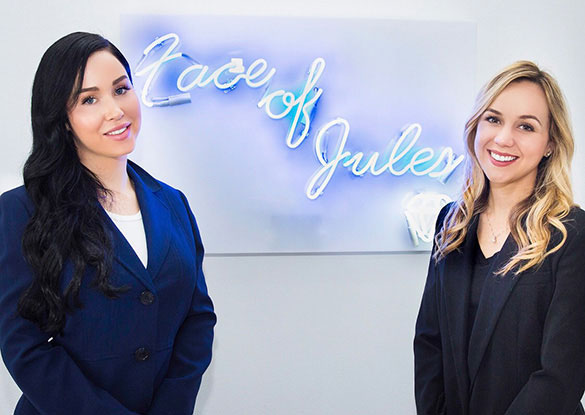 Los Angeles Skin Care Clinic
Face of Jules is a Los Angeles facial spa that offers the latest and most effective state of the art treatments to achieve beautiful skin. We offer natural skin care products, advanced facial treatments and business practices based on a "holistic" philosophy.
Our 100% natural skin care products and non-invasive treatments are based on an understanding of the way skin works and its relationship with overall health, the goal being skin that is balanced and beautiful from the inside out. Face of Jules believes in both the ART and SCIENCE of treating your SKIN.
Please Note: Face of Jules is located in a private gated building. When you arrive for your appointment, please call our office and we will get you buzzed in.